About us
Find out a bit more about Much Cheaper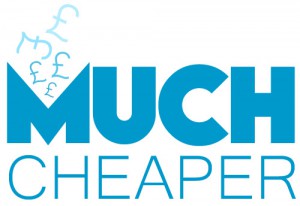 Why? The internet has changed how we find and book travel arrangements. Less than 20 years ago we were almost solely reliant on Travel Agents for advice and holiday planning.
Nowadays we have easy access to a wealth of travel information – from photos and videos to reviews, forums and blogs – all helping us to make more informed and independent decisions about where to stay and when to go. But just because you've found your ideal holiday online doesn't mean you've found the best price.
What? We are a free service that helps you to find the best price on your next holiday.
When? Much Cheaper is a new service. We were founded in April 2014.
Who? The Team behind Much Cheaper all have previous industry experience from working at various travel companies. We share a common goal of helping you save money on your next holiday.
Which holidays can we discount? Our agents can beat the price of hundreds of tour operators, hotels and cruise lines.